The ARTISTS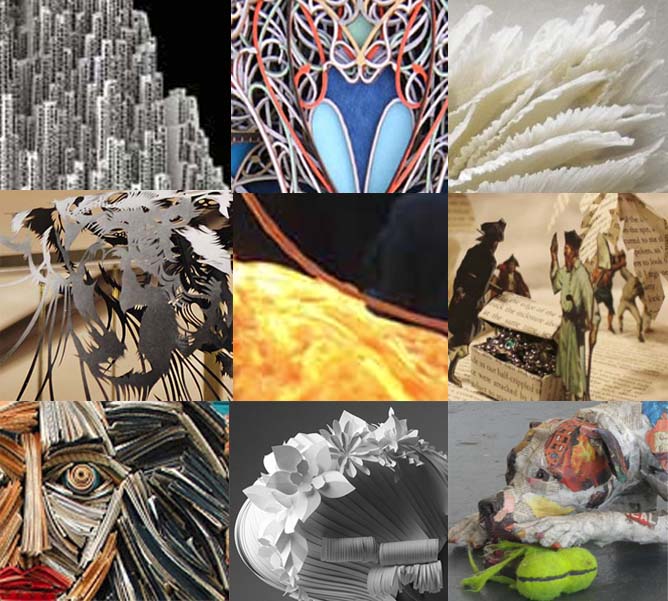 Many contemporary artists use paper or board to express their art.
This file includes one or two photos of artwork for each artist not yet present in a particular page and a personal gallery on this site.
All these artists are invited to be present in a more meaningful way in "paper-art-gallery.com" with a page that is dedicated to them and where they could show and explain a dozen works well and show the extent of their creativity. Artists can contact us by email and the contact module of this website.
In contemporary art, paper and cardboard in all their forms are an important support to enable artists to express their genius. They are "friendly sustainable". The artists give them a new life in the communication of emotions.
These materials contribute to create ambiguity, sublimation, provocation, necessary to any artwork.
The meeting with these works, transporting you to other ways of thinking, in other universes will create emotions, resonances, atmospheres that will lead you in the "process" of intense cognitive and positive thoughts.
All artworks are covered by artist's copyrights. If the artist decides his artwork to be removed or changed on this site, we will do it immediately after reception of his demand.
All your suggestions and comments are welcome.
Thank you for your interest in these artists and for your "paper-art-gallery" website visit.
The © Copyright of the mentioned artists covers all displayed images