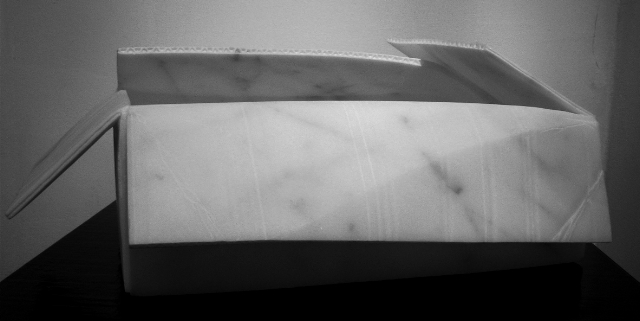 And now a box in marble to memorialize the corrugated box! But there does he need when you see on the site all these works of art?
Already the use of paper in art is a blatant subversive action, since it is perceived as a material to be recycled, a short-lived material, as it is sublimated, immortalized perpetuated when it is used in a artwork.
Now the marble, simulates corrugated cardboard, is it for the glory box or is it the world upside down the ultimate confusion of genres, the right brain that does not agree with the brain left, if the sense of touch gets involved from the cold touch of marble and the hot touch of the cardboard, the interference of the sense and drive us street on the synaesthesia.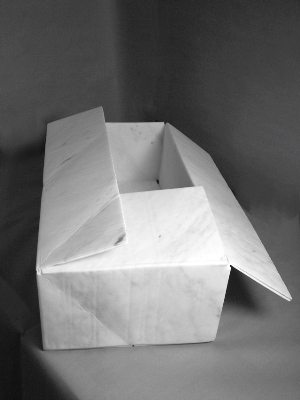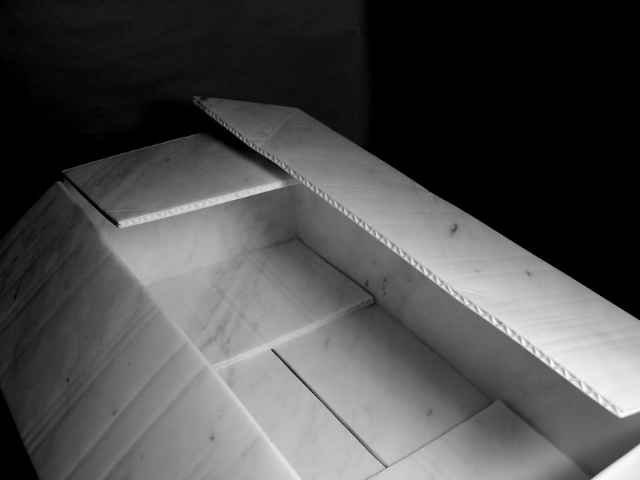 Product by:
Affiliati Peducci Savini snc
This email address is being protected from spambots. You need JavaScript enabled to view it.
via E.A. de Albornoz n1 Assisi (PG)
Photo 1
title: Fragile 18
Year of production : 2007
Matérial : Marble
Dimensions: 50x25x25 cm quite
Photo 2
Title: Fragile 1
Yar of production :2006
Material : Marble
Dmensions : 80x50x30 cm quite