The News Paper Article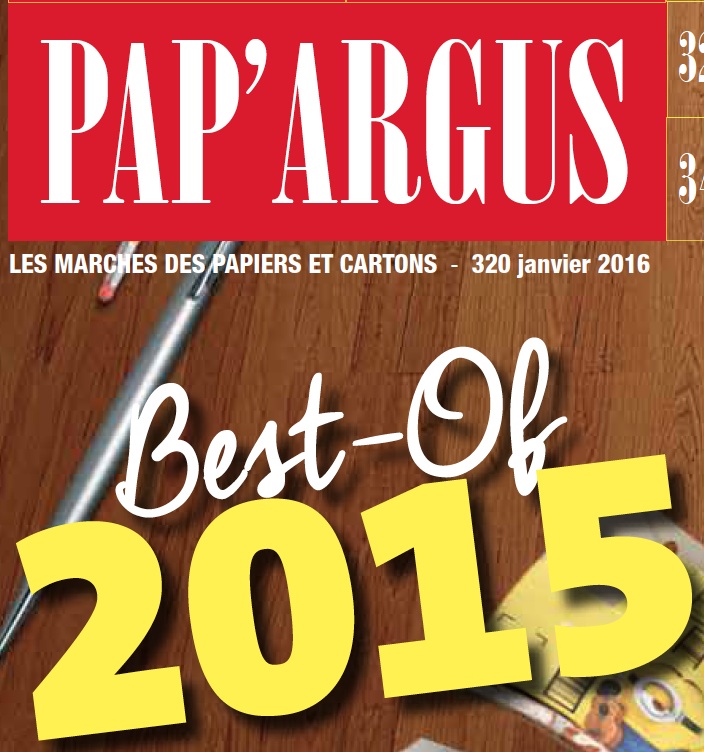 January 2016, "Pap'Argus" No. 320
The magazine specialized in packaging industry, giving information on all the activities, Innovation and Evolution of the main indicators of prices, published a small article on our site. Thank you to Mr. Philippe Poncet and Jean Mingori and too Madame Cecile Jarry author of the article.
Article published:
HUBERT FERRARI
The former Director of Innovation and Development of Smurfit Kappa, today fulfilled one of his dreams with the site
http://www.paper-art-gallery.com
His project: bringing the most comprehensive possible range of works of art made from wood fibber, paper or cardboard.
Fifteen artists have already said "yes" ·
You can not definitely do without paper and cardboard?
Absolutely, it's a passion. Throughout my career I have always wanted to do this kind of project and confront industrial design to the world of art.
But that did not happen, and it was dissatisfaction for me. Today I am self-employed as an "innovative" consultant, I can carry out my project.
It took me two years to design and implement the site, which is now running with nearly fifteen artists and attendance steadily rising with over 7000 visits for some artists.
What is your goal ?
Show how much the paper and cardboard are magnificent artistic media. The materials based on wood fibbers are particularly inspiring and malleable to sublimate the ideas of artists and create in the amateur new artistic emotions. Some see the 'poor' materials more fragile than stone, less sumptuous than marble. But with whom the artists nevertheless create lasting works. Famous Matisse's Blue Nudes are a good example.
Why a website and not a real gallery in the end?
A gallery exhibits usually an artist or two, or three at most. I wanted to show a lot more ... My website was designed as a lovely setting to gather the largest possible number of works of art, the showcase, develop awareness of artists and give them a voice. You have to read what Françoise Amadieu said, about cardboard artworks who could build bridges and create emotions.
This site is also connected to the packaging world that uses a lot of paper and cardboard.
Resulting from this world, I have always found that there was a surprising parallel between the artistic opening minds of designers and their ability to innovate. Today I wish my work helps to feed, enrich and fertilize the suggestion box, imagination, and the range of possibilities for all creative artists, and designers
PAG translation of the Interview by Cecile Jarry Pap'Argus.
With kind permission to reproduce by Pap'Argus
Thank you to Mrs. Cecile Jarry editor, as well as to Philippe Mingori Editor and Publishing Director, Jean Poncet Editor in Chief and Patricia Forftin of the redaction

.
WebSite - Contact