Guest Artist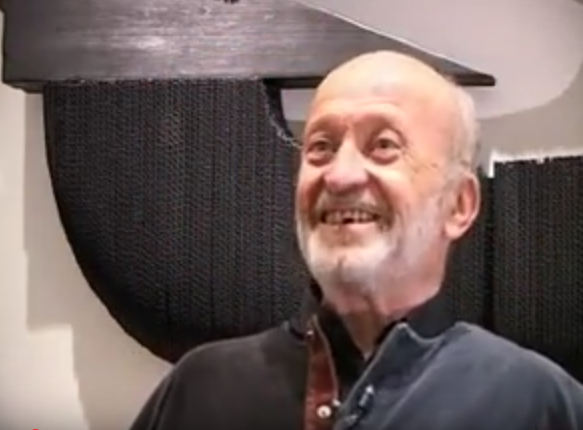 Pierre RIBA, sculptor, artist, painter. He was born in 1934 in Ardèche at the foot of a volcano and make references to the peasants of this region, for their love of well done work, their reserve and conciseness in expression.
Say a lot with few resources is his motto. Make complicated it is simple, but keep it simple it's complicated and laborious. This is a long-term research work that Pierre Riba performs masterfully.
"I want to go to essentially develop myself in sobriety, and the simplification of forms. I am looking to work towards universal" he says on FR3 in December 2013.
With his artworks it creates the conditions for meditation, cognitive and intellectual futuristic projections. Mainly using a basic material, modest, renewable, recyclable and recycled as corrugated cardboard, Pierre Riba creates and develops each of soul searching. The monochrome of his works and the intense black colour he often uses, come from the lava stone colour that he admired as a child. These colour are involved in the questioning. They give to his artworks unreal aspects radicals, incisive, that intensify the first expression.
Gallery
Site Internet - Contact

e-mail :このメールアドレスはスパムボットから保護されています。閲覧するにはJavaScriptを有効にする必要があります。
Web : www.galeriegng.com