The Organisation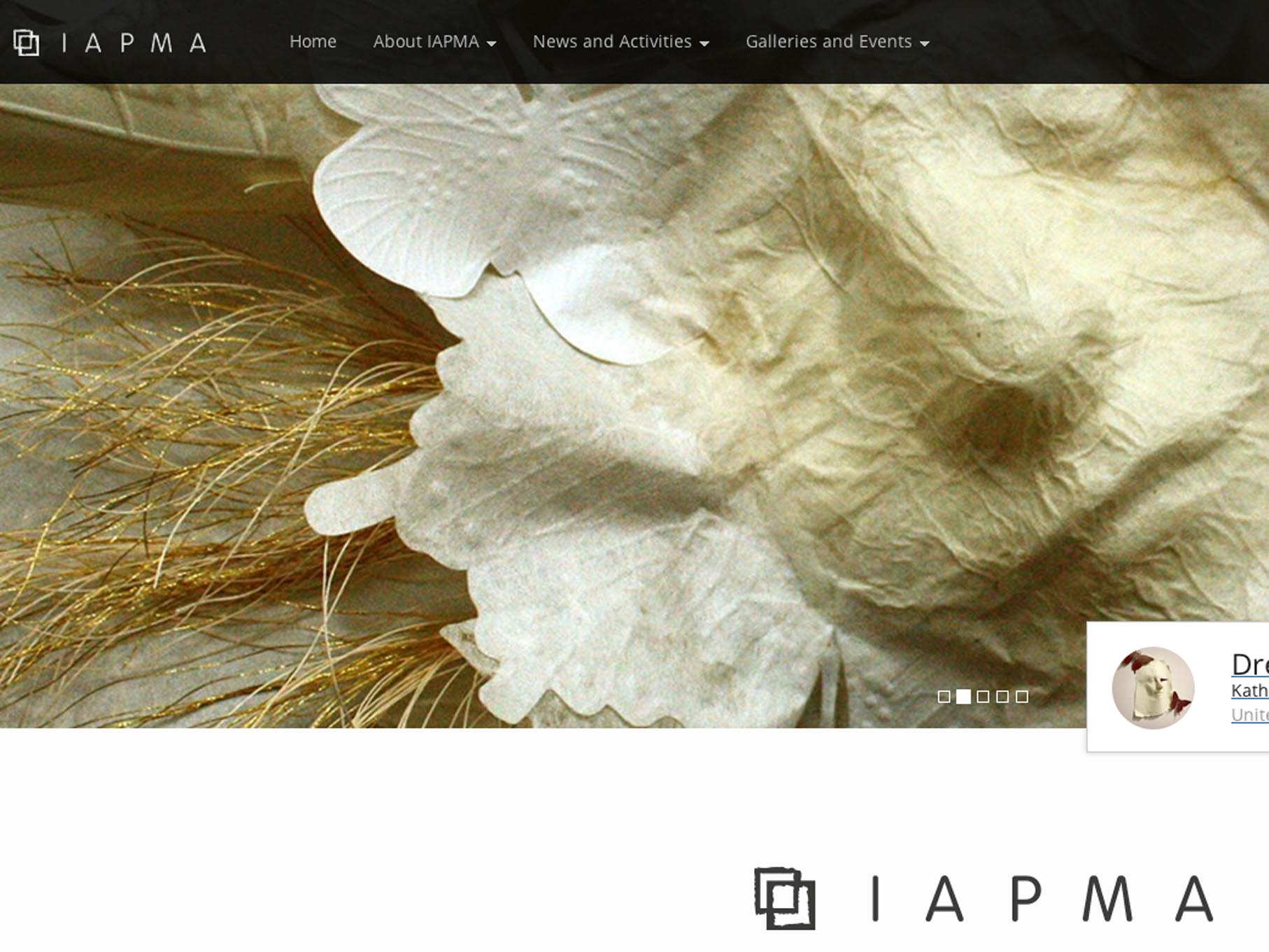 The International Association of Hand Papermakers and Paper Artists (IAPMA) is the world leading organisation for paper artists. It was founded in 1986 in Düren, Germany, when paper as an art medium was far less well-known than it is today. While paper history and production are one facet of the Association's activities, the central focus is paper role as art form and as a contemporary artistic medium.
The Association main objective is to facilitate an international exchange of artistic ideas and share information about hand papermaking and paper art. IAPMA aims to provide the opportunity for members to work together, collaborate on artistic projects and exhibitions, share solutions to technical problems, explore different paper-related cultural backgrounds, and encourage new approaches to paper arts. To this end, each year two Bulletins and four newsletters are produced: the newsletters provide information about exhibitions, publications, projects and techniques involving paper; the Bulletins are professionally produced magazines with handmade paper covers and samples which feature individual artists, papermakers and their ideas. All members are invited to share information with other members through the newsletters and Bulletins.
Congresses are held most years, and are international affairs with representatives attending from all over the world. A curated exhibition and catalogue of members works are key parts of most congresses. Organizing committees generally provide insight into their local paper history, trips to paper mills, artists studios, paper factories and museums as well as a series of workshops and lectures. Members may also exhibit, trade, or sell their own work according to the particular congress program for that year.
The IAPMA website provides a gallery space for all members to showcase their work, as well as acting as a forum for members to publicise upcoming workshops, exhibitions, and other paper events.
Site Internet - Contact
Gallery
News/Exhibitions
Vidéos