The ARTISTS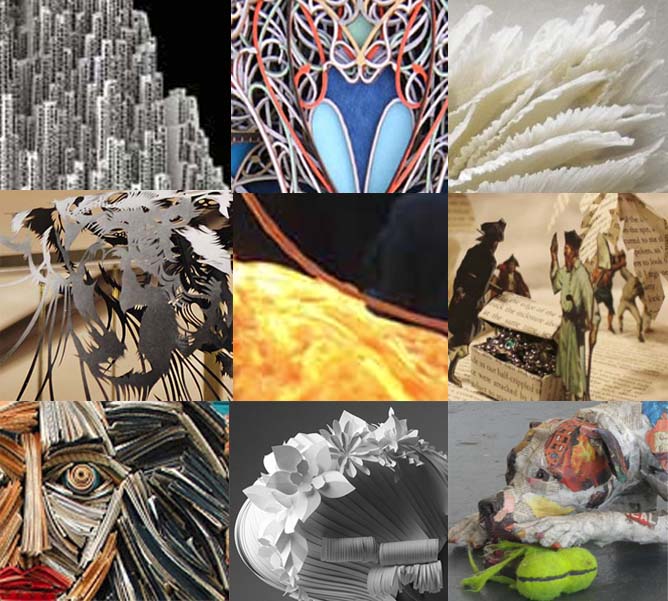 Many artists use paper or cardboard to express the full range of their art or highlight particular aspects of their art.
Some artists only use paper for part of their work. In this site we will show all their explorations, researches, evolutions, which represent the richness of their know-how and their expression.
In these "artist portraits", a few files include only a brief panegyric description of the artist and one or two photos of their work found on the web.
We would be pleased if these artists could be present in a more significant way by a more complete presentation and by a real gallery containing significant works representing all their works, including those that do not include paper or cardboard, to show the scope of their art and creativity.
We invite them to contact us by email or the CONTACT form.
In contemporary art, paper and cardboard in all its forms are important mediums for artists to express their genius.
They are "friendly sustainable" materials in which the artists offer a new life.
These materials contribute to create ambiguity, sublimation and provocation necessary for any artwork.
The encounter with these works, transporting us into other ways of thinking, into other universes, will create in us emotions, resonances, atmospheres that will lead us into "processes" of positive and intense cognitive thoughts.
All works presented are copyrighted by the artists.
Note: If the artist wishes to have his artwork removed or replaced on this site, we will do so immediately upon receipt of his/her request.
All proposals and remarks are welcome.
Thank you for your interest in the site and for these artists.
All images presented in the articles are covered by ©Copyright of the mentioned artists.