The Artist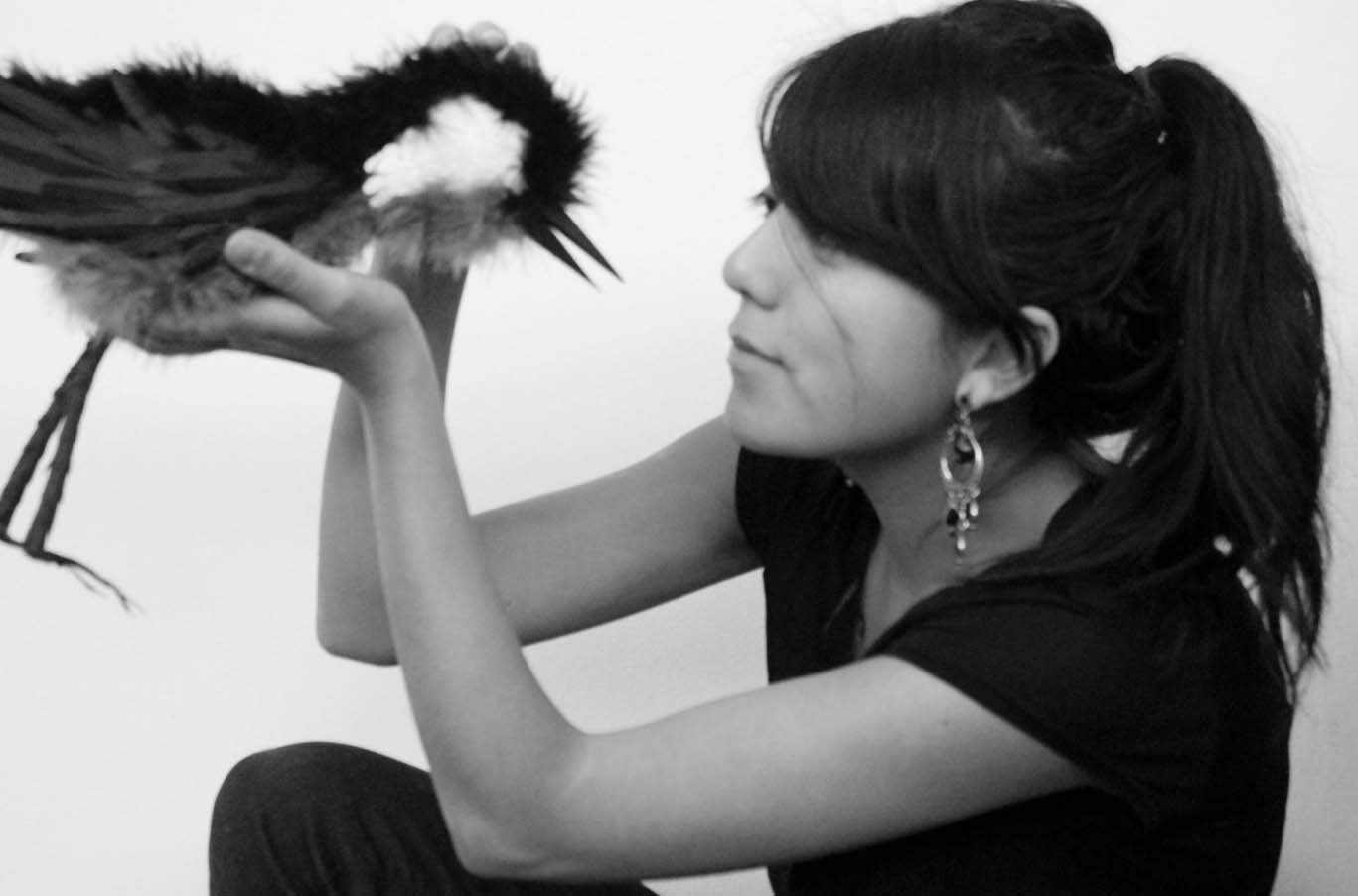 Diana Beltran Herrera
is a Colombian artist who hands perfectly different techniques and disciplines: she paint, makes sculptures and collages. She is fascinated by nature, full of color and vitality. And that's what she shows in her work. Among her latest Pieces we found this series of birds, sculptures made in paper that represent an important advance in her work.
"I just imagine a new scenario. Made of soft materials and playful colors. Maybe not as the real nature, but maybe as the nature I dream in my imagination, where the things are made in the magic poetry of the space like in the real world. But with a hand world made that let me show you what's happening out there," she said. Diana calls to this imaginary world made of paper and colors Mathematics for the reality, "a process of addition, subtraction, division and multiplication of each single element in the environment. Trying to find the perfect balance like the mathematics do in its precision." And all for what? "To try to discover in my opinion what would be ideal for the world. Not just a representation but a real situation. Where the magic happens."
"My work is my meditation. A result of my process of understanding the reality. My reality is colorful and magical, like the magic that make every single thing exist, that stimulate the natural movements. The question "what if?" is the thesis of my work. I wonder about each single thing that exist and moves, that has energy inside. I wonder about the infinitive possibilities that could happen in the relation of this question and the alive elements. That open me a new world: the world of the possibilities, where every single thing can have a new origin, a new shape, a new color, a new way of exist.
Everything depends in my appreciation and perception of what I consider a truth. I don't have any interest about creating more things. My interest is to understand (really) how to use -in the right way- the things that exist."
Appreciation of natural reality:
I use the paper as a main technique of my work, from which spring these beautiful birds sculptures based on my experience with nature and the discover of a new world in its real form. These new spaces externalized my point of view on some major events of the birds, and their environment in which I represent behaviors, forms, qualities and intentions. When I think in paper, I think in a document and how to document a reality, based in the observations and perceptions I have. Well, then I have the challenge to give a new signification to the documentation in my work, in which I choose that the words can be interpreted in new ways, and also think that if I can represent in an object all that words content and made it talk in a space poetry, Then I have a good reinterpretation. How I think I can talk with no words? if something contents magic poetry, it will manifest.
Gallery
WebSite/Contact
News/Exibitions
CODA Paper Art 2015 07.06 t/m 25.10.2015
from 7 June to 25 October during CODA Paper Art in CODA Museum Apeldoorn. (Netherlands)
MA Fine Art. First year group show.
Centrespace Bristol, UK.
(27th March - 05 April 2014)
BIRDS OF FLORIDA
- Cornel Museum Orlando, FL
(September 17–December 8, 2013)
JAMAICA OPEN STUDIOS 2014
Bristol, UK
(June 13 - 15 2014)
ART AND SOUL OF PAPER - Norwich, UK
(March - 26 April ,2013)
AU GOLD 2013 - London, UK
(1 February - 23 February, 2013)
Vidéos