The Guest Artist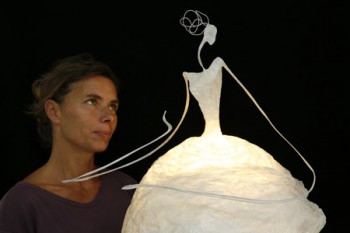 Isabeau d'Abzac, the news paper writer Chantal Lyard, told to Isabeau: "My paper ladies do not dance, they walk. If they grew in beauty, it is because they believe that their duty is to always excel. A weightless dream, a almost flew body, where all ugliness disappears ... These women are great to protect the world and remove the pain of the days. "
His sensitivity and art allow it to develop unique sculptures that affect us by their poetry and lightness.
His paper work is unique and gives to this material new possibilities for transparency, fantasy, grace.
The © Copyright of the mentioned artists covers all displayed images.

Credit photo : Alina Reyes and Eric Sanders

Gallery
Web Site - Contact
Credit :
http://isabeau.me/