The Guest Artist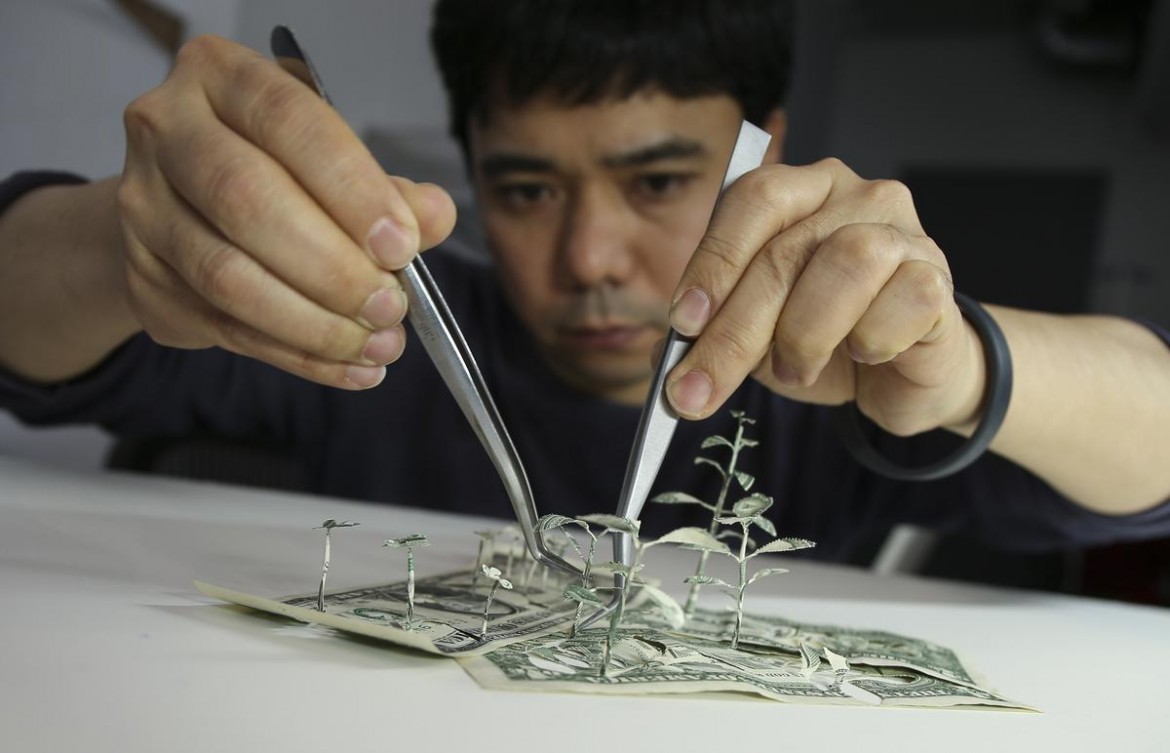 Yuken TERUYA transforms everyday life objects into artworks by diverting them from their primary purpose. He wants to participate in promoting a sustainable economy, respectful of nature and fight the weight that represents the globalization on the traditions and identities.
Yuken Teruya was born in Okinawa and graduated in Fine Arts in New York in 2001.
His works are generally small but enchanting. They have a special poetry, focusing our attention on often impaired everyday life objects, but sublimated by his art that rob them of their first feature to take them on more intellectual paths. For example a tree is cut into the faces of a bag, but it remains in the bag becomes a frame for its creation. The paper fibber constituting the bag is reincarnated in the tree like a rebirth, like the phoenix that rises from the ashes?
He exhibited in many museums and private collections.
The © Copyright of the mentioned artists covers all displayed images.
Gallery
Web Site - Contact