The Artist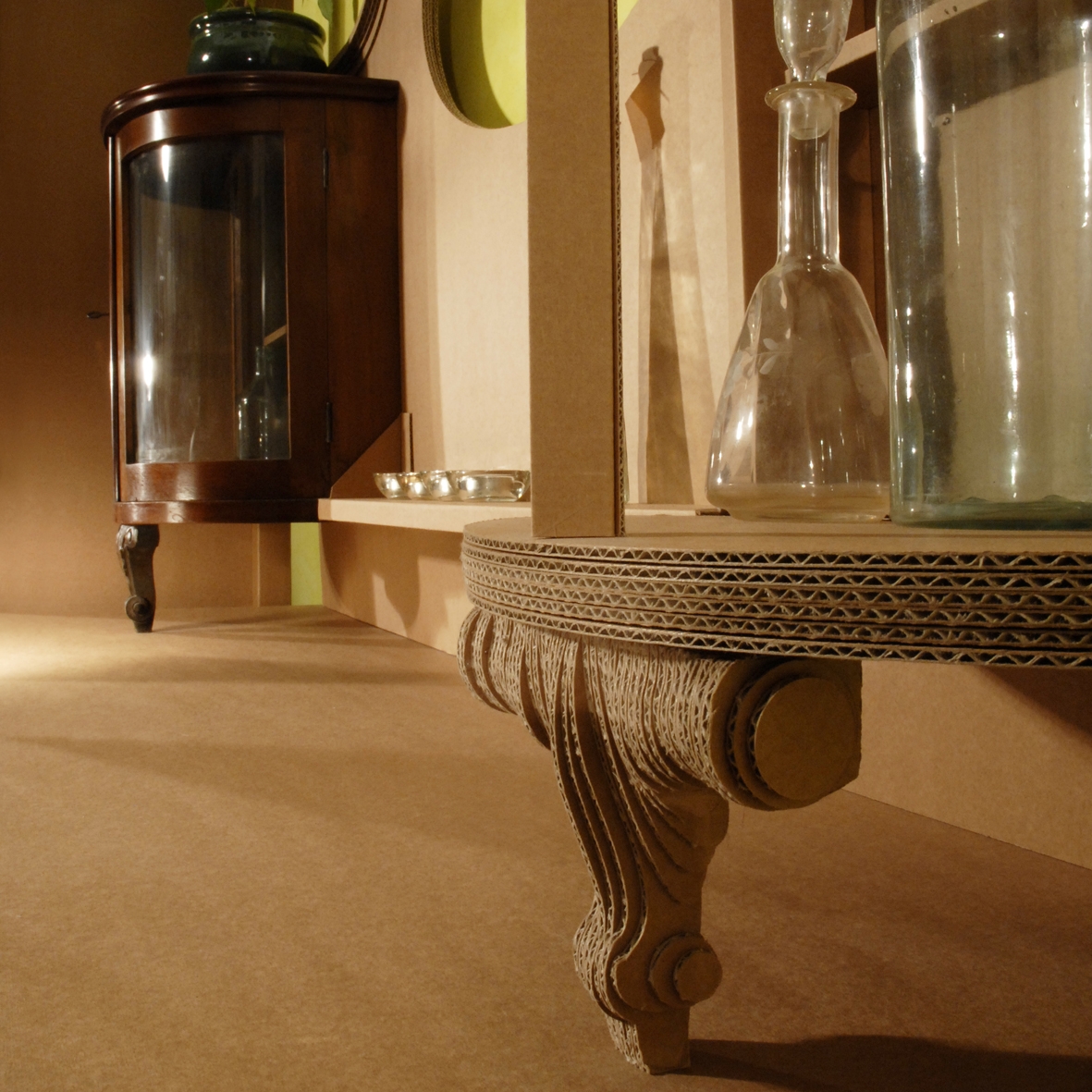 Karton Art Design Studio is a green design studio of a two member team.
Edit Szilvasy is an installation artist who creates artworks made of salvaged materials, value out of valueless waste, bringing the nearly dead into new life.
Andras Balogh is a furniture designer who has devised an eco-friendly cardboard furniture system, which is now patented worldwide. The patent, a storage system with high level of freedom, refers to the technology of folding and assembling the cardboard into durable, lightweight furniture for multiple functions.
Ars poetica
Cardboard is mysterious, magical, exciting, just like a woman.
The surface touches warm and smooth, hiding secret waves.
Take a careless move, you tear it apart and humiliate it.
Turn towards it with sensitive attention, you find a giving, gentle and flexible partner, who inspires and supports you.
Recognize and respect its hidden strength, you find a tough, strong and durable material. You can create and build a world with it. You can entrust it with your objects, your valuables, your secrets, yourself
Gallery
WebSite