The Guest Artist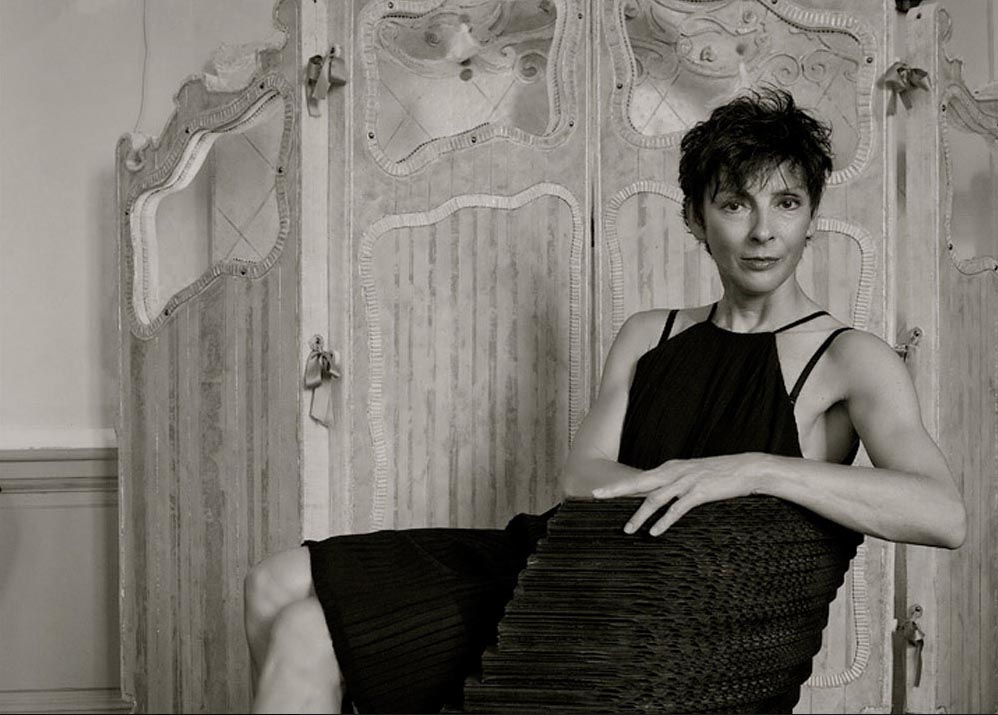 "It all started with the paper or some papers.
Newspaper, tissue, coloured paper, ..., be it graphic, neutral, or silk printed ... The paper inspires me by its sensuality.
The drawing is not enough. I do my jigs, reproduced to scale, cut, glued, assembled. The drawing becomes volume and takes shape.
The originality of my work lies precisely in the marriage of materials used.
On a cardboard soul, I apply different textures such as glues, paper, fibers. I then created patinas based on natural pigments and waxes. The combination of these elements gives to me, my own material: CARTEX. "
All his works are of baroque inspiration: chandeliers, screens, mirrors, side tables, ...
Expertise, aesthetic look, allows the artist to create decorative and functional furniture.
Thanks to this taste for the duality Tine Krumhorn maintains and deepens, fragility, false impression with its pedestal tables, dressers and other small bedside resting on shapely legs, like a dancer doing the tips.
Surprise, poetry, fragility, sensuality, elegance, Tine creates a world of beauty
Gallery
Site Internet - Contact